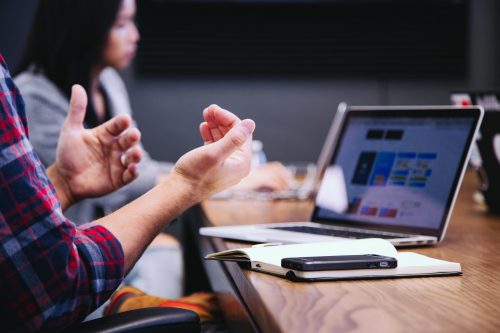 Job Description:
Post-Sales Engagement Management with the clients.
Documenting high level and detailed requirements using elicitation techniques such as scenarios (use cases) / prototyping.
Producing a project definition/project initiation document clearly defining scope and project objective.
Evaluating business processes, anticipating requirements, uncovering areas for improvement, and developing specifications to implement solutions.
Resolving complex requirement conflicts through effective stakeholder engagement.
Preparing Business Requirements Documents (BRDs), defining Project Plans, preparing User Stories, Use Cases, Flow charts, writing System Requirement Specifications and delivering Project/Status Reports.
Effectively presenting options and recommendations to stakeholders.
Able to work effectively at all levels in an organization.
Handling the change requirements and GAP Analysis effectively.
Prepares technical reports by collecting, analysing, and summarizing information and trends.
Conducting meetings and presentations to share ideas and findings.
Gathering critical information from meetings with various stakeholders and producing useful reports.
Monitoring deliverables and ensuring timely completion of projects.
Review the QA test cases and performing Functional and UAT testing.
Create User Manuals and supporting documents during project roll outs.
Candidate Profile / Skills Required:
Understanding of the software product market dynamics and software development processes.
Possess excellent communication and customer relationship management skills.
Exhibit strong leadership qualities through quick decision-making and change management & strong analytical ability.
Willingness to travel for Short term/Long term within India/Outside India and work as per project requirements.
Knowledge about developing Business Use Cases and developing BRS, SRS documentation is must.
Strong concepts of software engineering and process practices, quality. Internet Architectures, emerging Internet Technologies.
Knowledge about Agile Scrum software development process is highly preferable.
Must have excellent listening, speaking and writing communication skills.
The ability to influence stakeholders and work closely with them to determine acceptable solutions.
Ability to handle pressure and meet deadlines.
Exceptional analytical and conceptual thinking skills.
Excellent documentation skills.
Excellent planning, organizational, and time management skills.
Technology Tools:
Microsoft Power Point, Excel, Word.
Hands on experience / knowledge of at least one Wire-framing Tool (will be an added advantage).
Hands on experience / knowledge of at least one Agile Project Management Tool (will be an added advantage).