Automation of water meters controls for a county success story
Automation of consumer water metering & leakage tracking system for a county in Italy (Internet of Things case study)
Overview: Our client was handling water distribution metering for a county in Italy, the purpose of using smart meters was to monitor the water consumption and control if any accidental leakage in the water distribution system.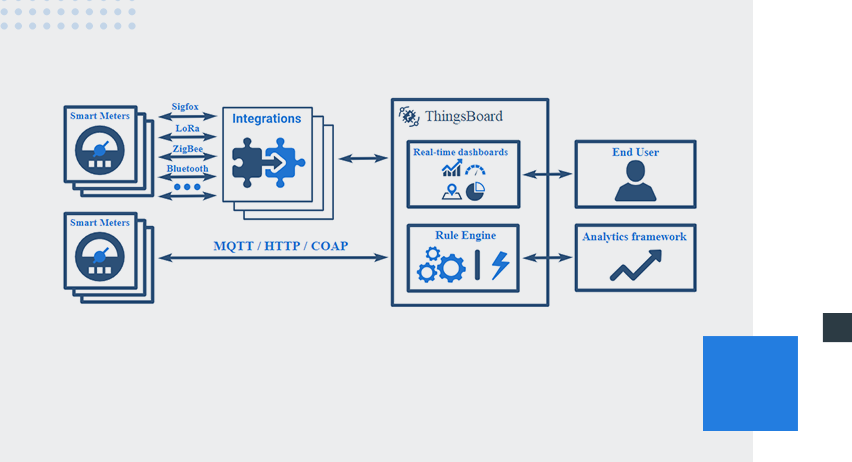 Water distribution metering is a very complex system. It takes lot of time to get the meter reading of every household and then generate billing based on consumption.
Tracking peak water load and managing the supply 24 hours manually is tedious task
Need for smart solution for managing the workload.
Unable to review the usage statistics and analyze the meter data
Improper calculation of the data
We analyzed the metering system with client on-site team, they provided us with all required inputs. After discussions with county, Axioma smart water meters were procured and implemented by county.
We structured the data required for monitoring, payloads were defined.
Water meter data was gathered using IoT Chirpstack Network server.
Water flow was monitored by IoT server, we used Thingsboad Open IoT Platform.
Alerts were defined for high and low level of consumption.
Consumer Water flow reading was captured every two hours and main distribution pipeline water flow was measured every two hours.
Alerts were generated for un-usual consumption in any line and alerts were sent to respective consumer on mobile.
Entire consumption analysis dashboard were provided for county.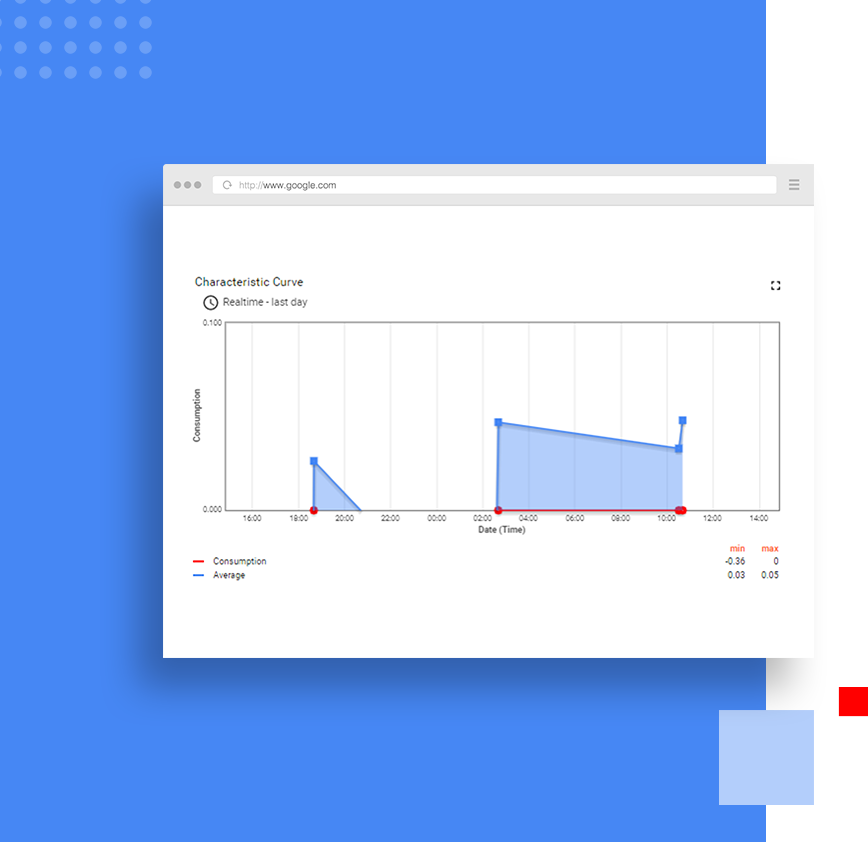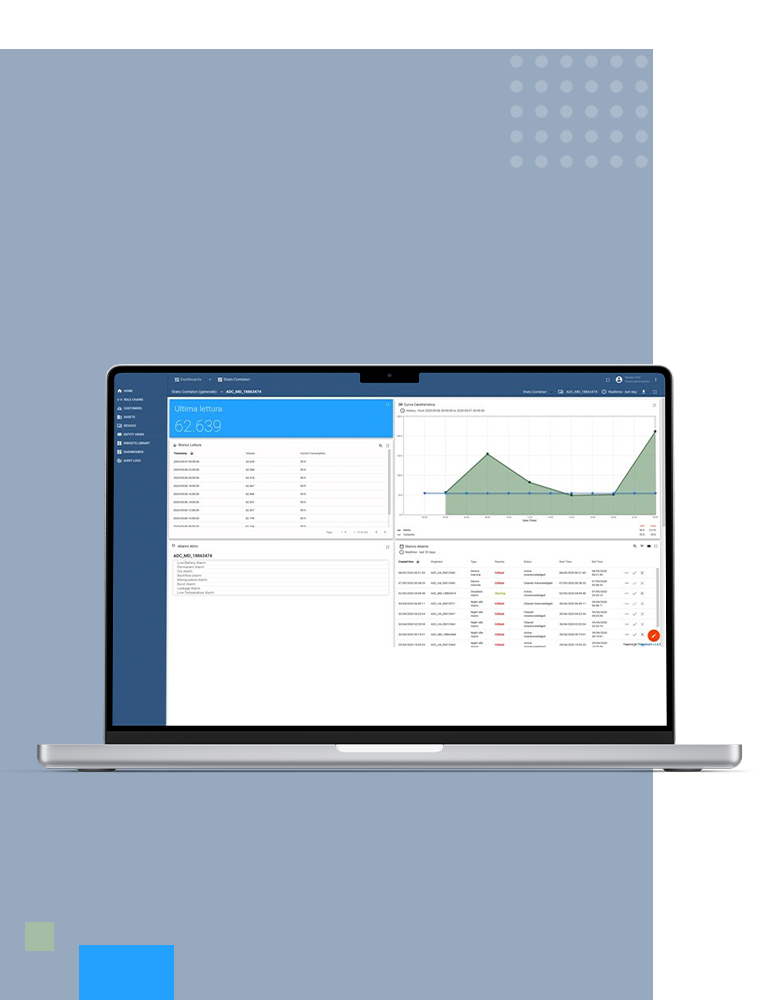 County was able to monitor the water consumption in lines.
Consumers with un-usual consumption were sent alerts so as to save water wastage.
Better Data Visualization, review & managing of data.
Device failure alerts helped maintenance team to quickly fix the issues.