Large steel mfg. company business intelligence success story
Transform your data into business indicators & get actionable reports to make wise decisions.
Overview: Our client is a very large secondary steel manufacturing group in Africa. Its business is spread over 8 countries and has 14 different factories in Africa. Some of companies were having overlapping business segments. The group business heads were focusing on entire segment across different companies. The top management needed overall view of entire business segment across overlapping sectors.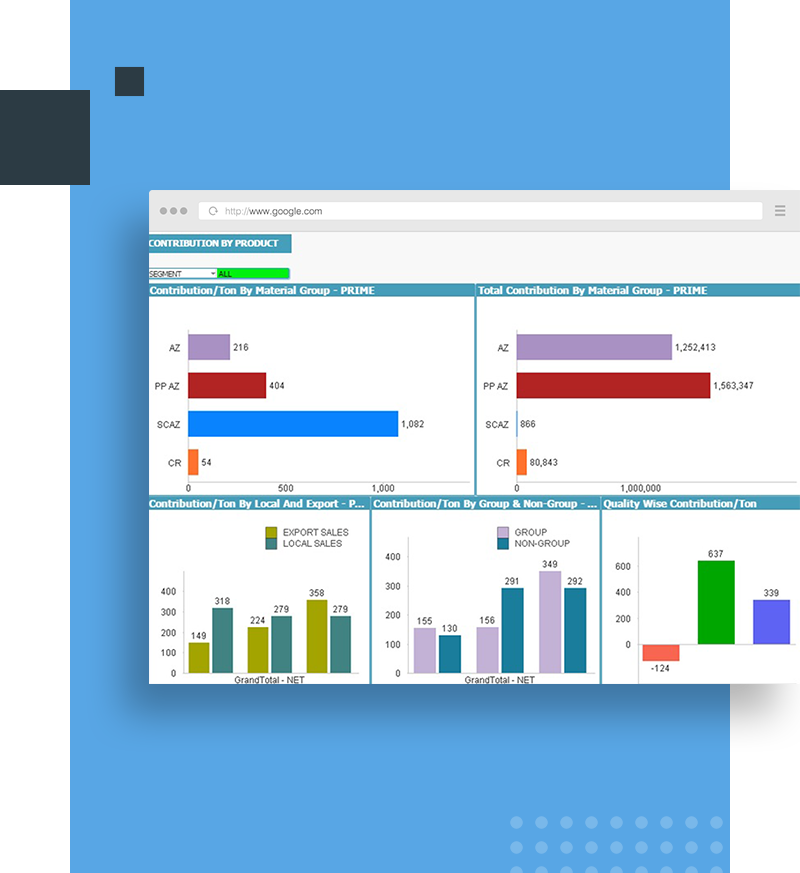 Companies were located in different countries and were using different ERP systems like SAP, Microsoft Dynamics Navision, Solomon, Sage etc.
Data was quite huge in Tera bytes, also to get updated status there was need to daily data update
Difficult to consolidate data due to huge sales, finance, production, and inventory data.
Unable to track business operations with exact information.
With the help of their IT team, we built a data warehouse (DW) at central location where there was very large data.
Data was transferred in hourly or suitable cycles from different locations to DW, so that daily data gets updated at DW without impacting the operations.
Data was processed at mid night at DW with different time schedules.
ETL process was run and data cubes were created.
Interactive dashboard reports were designed with keeping all key areas in focus.
Easily can review multiple reports of sales, finance, stock, etc.
Able to categorize reports as per the branch, year, month.
Consolidated reports can be generated in the required format on a daily, weekly, or monthly basis.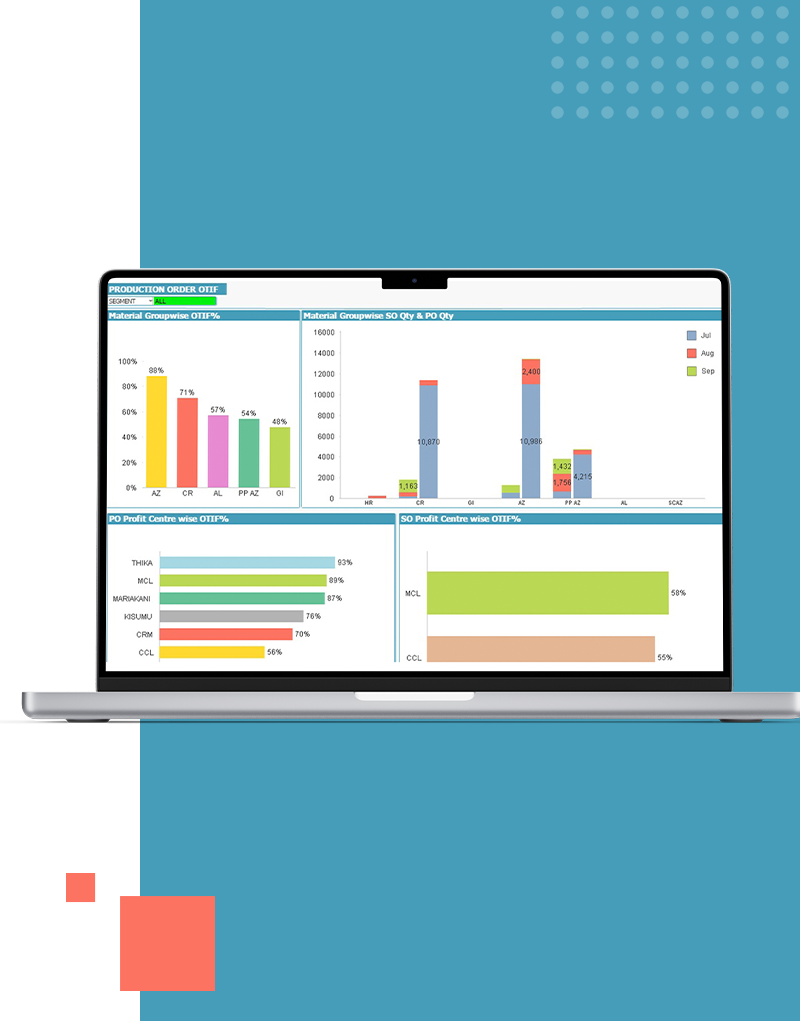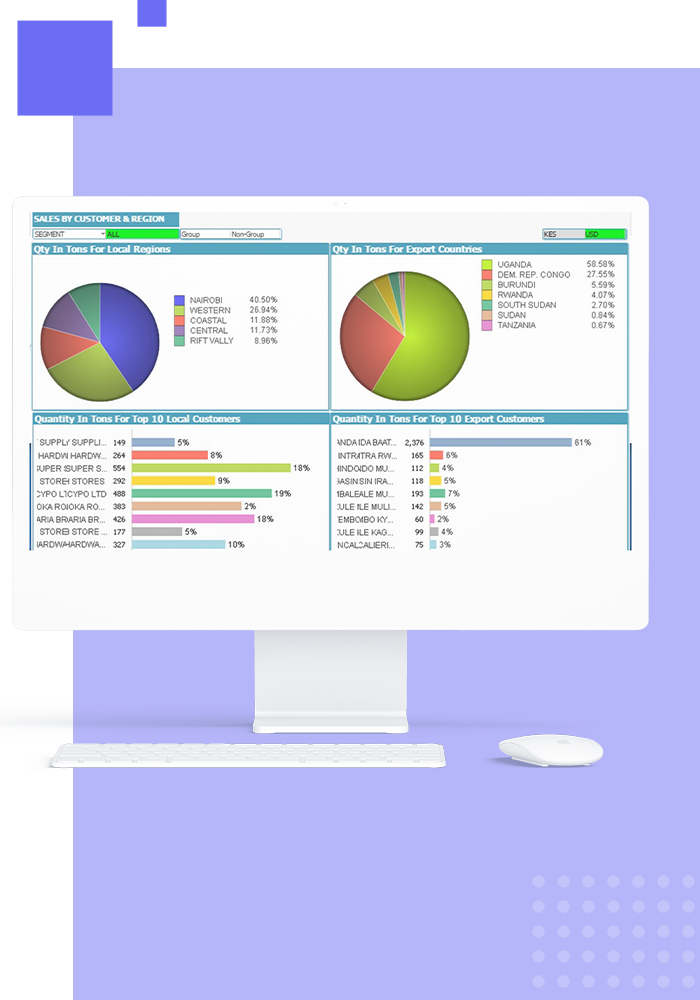 Management were able to view the entire business across different companies, factories into single dashboard.
They were able to view reports from each company as well as consolidated as per business segment.
Elimination of manual data consolidation resulted in accurate information for taking critical business decision.
Due to usage of BI reports time is saved and exact information is available when required.
Data is refreshed every day so they were able to see the updated progress reports on daily/ weekly basis.