Multi-channel ecommerce & order fulfilment for an automotive aftermarket company success story
Case study of building of an ecommerce portal and order fulfillment system for a large automotive aftermarket dealer in B2B and B2C business
Overview: Our client is a USA based company dealing in automotive aftermarket segment. It deals in vintage cars and spare parts. It caters to very large number of garages, service centers and individuals who own vintage cars (cars designed from 1948 onwards).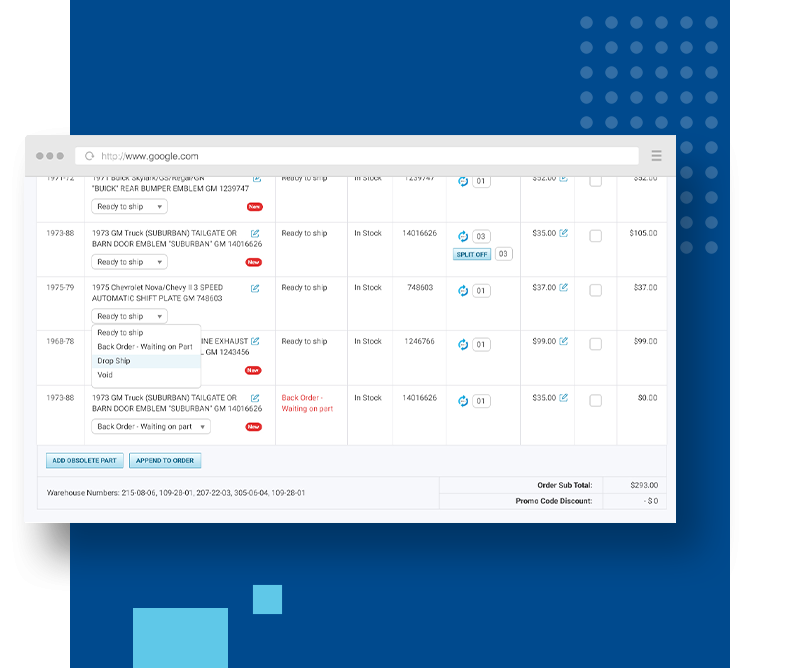 Major problem faced by the client was to manage the huge inventory.
Car manufacturers keep on making changes to different car models over years, hence it is very tedious task to find which part is applicable to that model for which years.
Searching of correct spare part was very difficult and it was consuming lot of time.
Unable to do proper order management per the customer requirement & available inventory in the warehouse, a mammoth task when done manually.
Sometimes customer places order with part name with car model and year, it is very important to get the correct matching part and deliver to customer to avoid returns.
For speedy delivery the order should be tagged and additional shipping cost to be recovered, if not considered while delivery then it was a loss
If 1-2 items were short and if order was delivered then it was very difficult to keep track of short supply, which resulted in unhappy customers.
Website had low search, clicks, and priority on Google
Huge complaints were raised due to unavailability of the products due to: typos, spelling mistakes, searching with multiple words for an expected part.
Client was using ERP but unable to manage the order processing efficiently
We analyzed the entire business process of client, we did research on the different spare parts, cars, models and their variants. Also tagged the model year combinations for which the spare parts where suitable.
We designed the complete detailed architecture for the system, and created a prototype of the system for better understanding.
We developed custom front end ecommerce portal for customers & dealers to place orders online, and designed sales rep order desk system for customers who were visiting store.
Lot of research and fine tuning was required for making search system work perfectly and yield desired results within stipulated time.
An order management and fulfillment system was designed to cater all variety of combinations of orders and their shipments. It is the heart of the entire system.
Warehouse and location tracking was added to make quicker pickup of the correct parts and shipping.
Order fulfillment solution allows client to split orders, back order items, drop ship and void different items as required by customers and as per available stock in hand.
Implemented various payment options, including credit card, check, cash, store credit points etc.
Order can be partially or fully delivered and shipping labels, invoices were automatically generated and shipping notifications were sent to customers.
Website search /SEO on Google was improved using webmaster tools
Minimum Stock level and re-order process was implemented to improve item availability and short items delivery.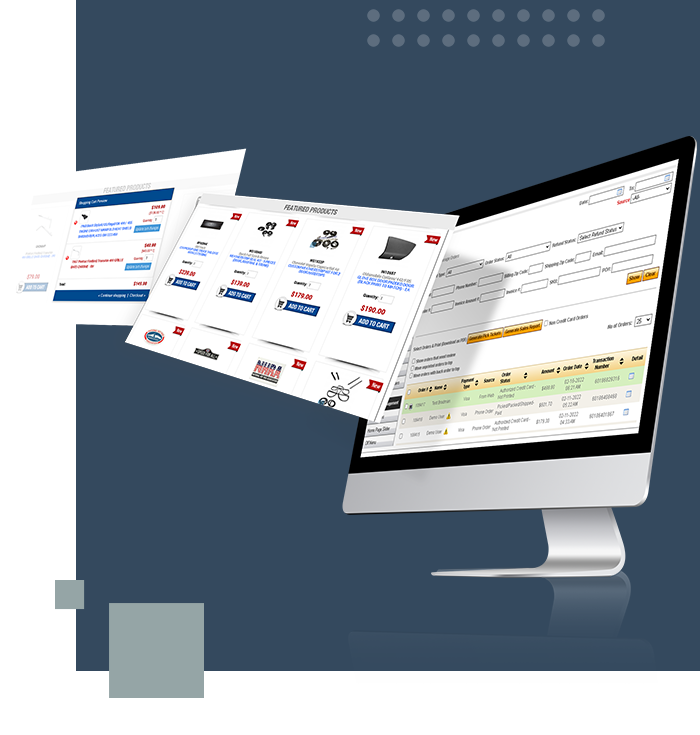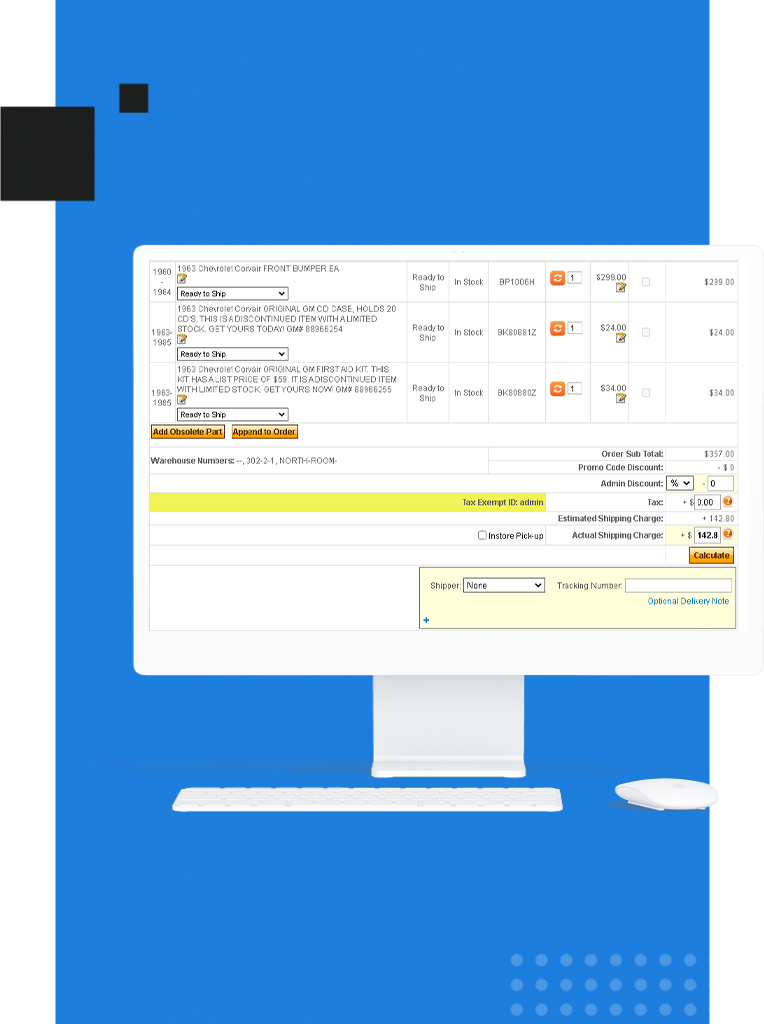 Order management and fulfillment system is heart of client business, the entire ordering process is changed.
Customers were able to search quickly correct parts required for their vehicles without knowing the SKU or part number. This increased the order flow by 25%.
Partial orders were tracked properly and purchase request were generated automatically on vendors for shortage items, this improved the delivery of orders and increased customer satisfaction and increased revenue.
Dealers / garages were able to place orders with large number of parts and were able to track it correctly, resulting in saving on shipping costs.
Drop shipping option was provided for larger parts and larger quantities for garages which resulted in considerable saving in shipping costs.