Enable the world to
develop technology through collective knowledge.
Netwin Infosolutions is an ISO 9001-2015 certified software consulting & services company. Netwin Infosolutions is having strong experience of 15+ years in designing & developing software solutions. It is a part of Netwin Group, which was established in 1996.
Netwin Infosolutions is a registered service provider with Software Technology Parks of India (STPI), a member of the Electronics and Computer Software Council of India (Govt. of India undertaking) and a member of NASSCOM.
Netwin has strong teams of qualified and experienced software engineers to provide you with the best solution to meet the growing needs of your organization.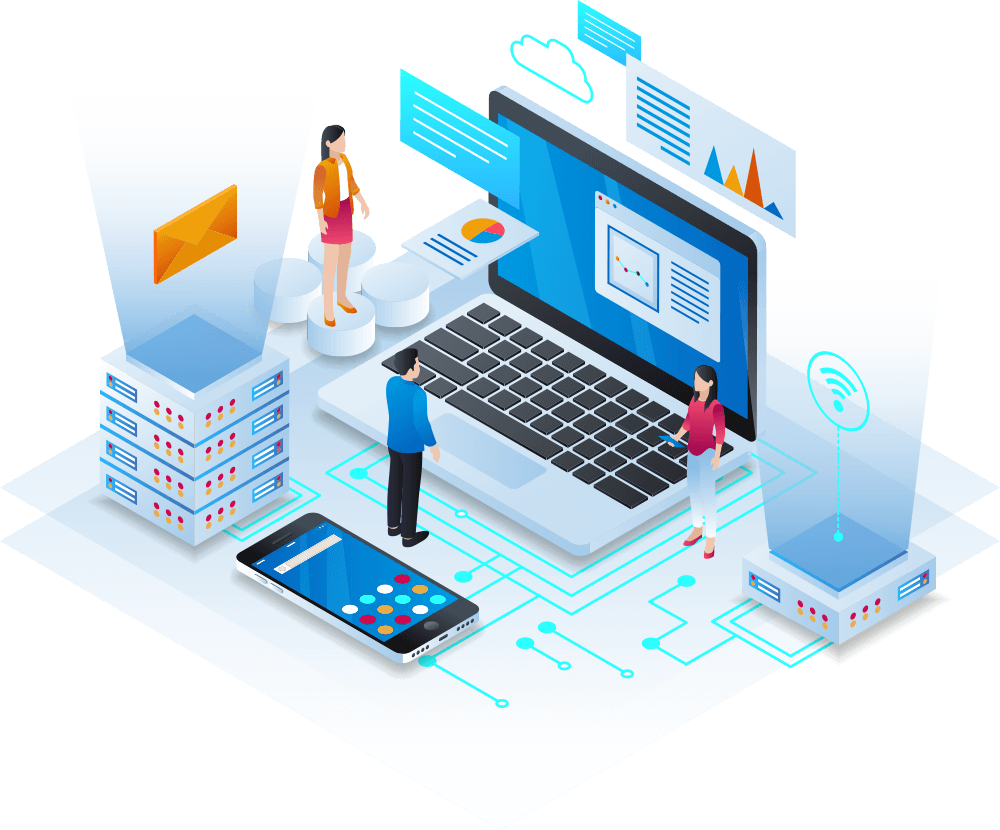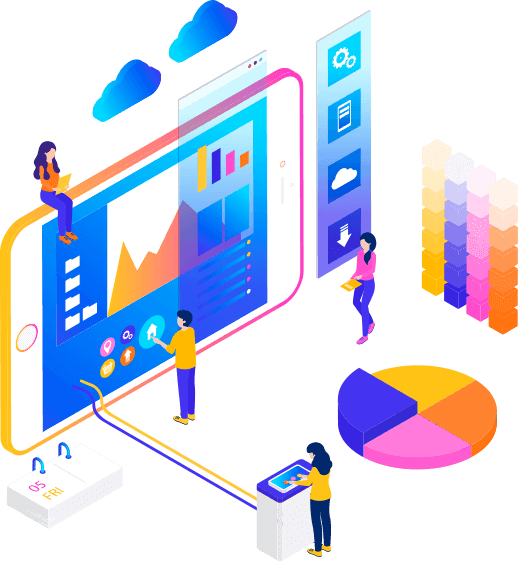 We build software solutions as you work, as per your needs. With in-depth knowledge and experience in various industry verticals, we have strong teams of analysts and engineers to design & develop a perfect solution for your business needs. We use agile development methodology to ensure fast delivery of a quality product. We have a dedicated quality department that monitors the full development cycle to deliver the best quality product.
Our methodology is to study your requirements in detail and then we design a system to suit your current requirements, keeping in mind the future growth of your organization. We build the solutions based on our extensive business domain knowledge with technology competence and proven methodologies to deliver high-quality results cost-effectively to maximize your competitive advantage and productivity.
Our outstanding track record in catering to needs of the customers in various industry verticals we work with, accompanied by years of experience and extensive domain know-how, allows us to offer, not just products or services, but customized comprehensive solutions that suit your company's current and future needs.
To be a top technology solutions partner
to help clients create their future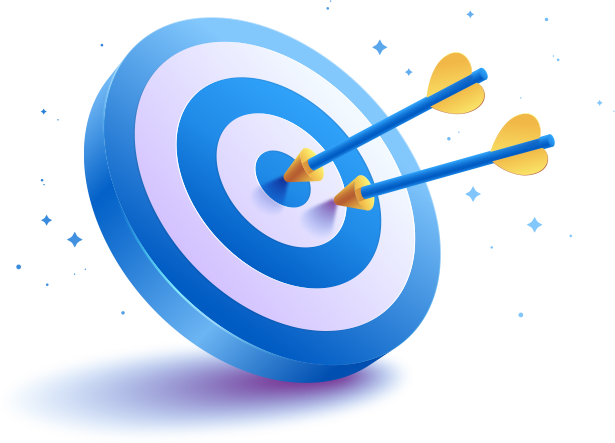 Apply innovation & build reliable technology
solutions to help businesses & society flourish
Integrity is the core value that guides all of our actions and decisions
We strive to deliver excellence to our customers at every step
We respect & value every individual and believe that only with dedication and team spirit we can win any challenge
Innovation is the cornerstone on which we build our success and our future actions
We act with a sense of urgency and deliver value through our innovation and execution.
We have the power to take bold, thoughtful action, and we hold ourselves accountable for delivering results
To achieve the full potential of diversity as a driver of business innovation, we have established an inclusive culture where our people are highly motivated, engaged, and connected. Our diverse workforce helps us compete in a complex, evolving global marketplace one that places a premium on innovation and the ability to deliver customized, competitive solutions.
We believe that how we do business is as important as what we achieve. To that end, Netwin is committed to the highest standards of professional integrity, which is why ethics and compliance are embedded in our core values. We strive to go beyond the minimum compliance requirements and take a proactive approach to conduct business openly and transparently.

Our Code of Conduct, compliance policies, and employee ethics awareness and training programs provide ongoing guidance at a time when trust and integrity are valued more than ever.


We promise you working at Netwin will be an experience unlike never before
We deliver a safe, nurturing, and encouraging environment to our Netwinites. We are a bunch of chirpy, energetic people who make a work-life balance. From indoor sports, like table tennis, chess, carrom to outdoor games like cricket, volleyball, etc. we have it all in our company's premises. Netwin believes in spreading joy, all Netwinites together celebrate all the festivals with great enthusiasm. Off-site visits, company meetings, picnics, outings, monthly appreciation events, social work, birthday celebrations accelerate the overall development of our employees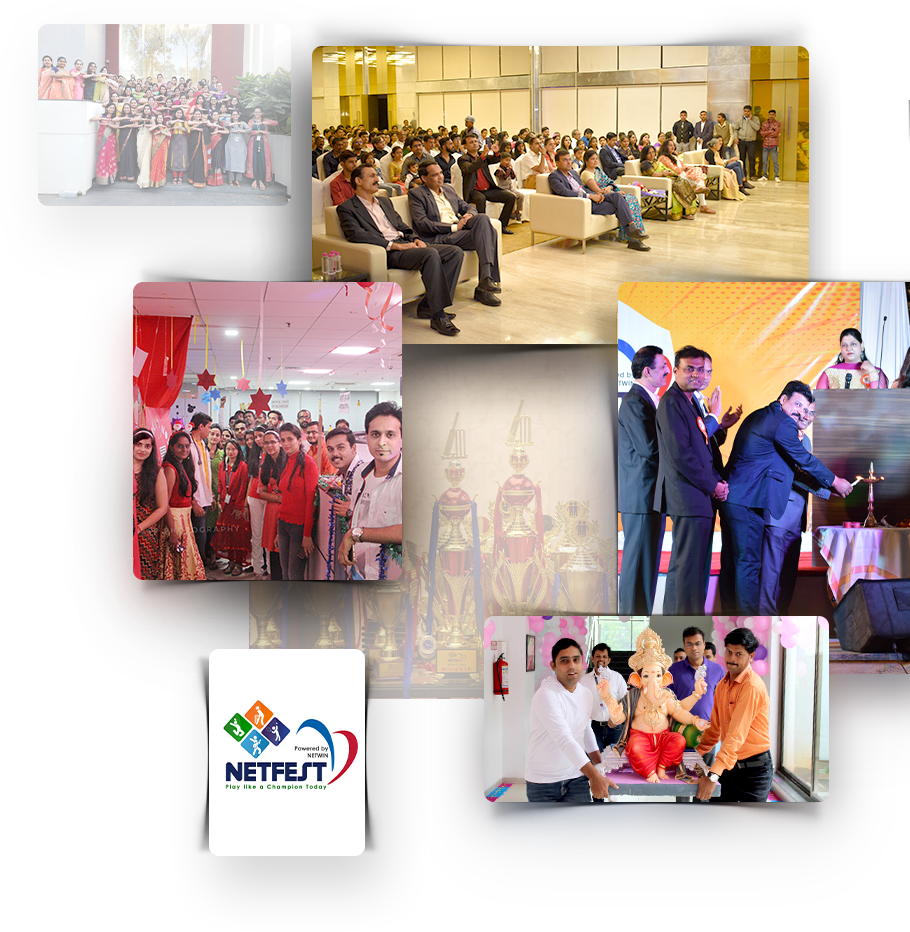 With awesome salary
perks, we offer